Unique Shark Diving in Fuvahmulah
Maldives is undoubtedly a renowned diving destination for enthusiasts from all corners of the world. Divers come to especially experience the vibrant marine life on display in the pristine coral reefs across the country. The central atolls of Maldives have been the concentration point for tourism and diving for the longest time. Fuvahmulah however, is located in the south of the Maldives, just above the equator. In spite of being off the beaten path, the island offers a unique scuba diving holiday experience. An adventure awaits enthusiastic divers keen on exploring the uncharted reefs of Fuvahmulah.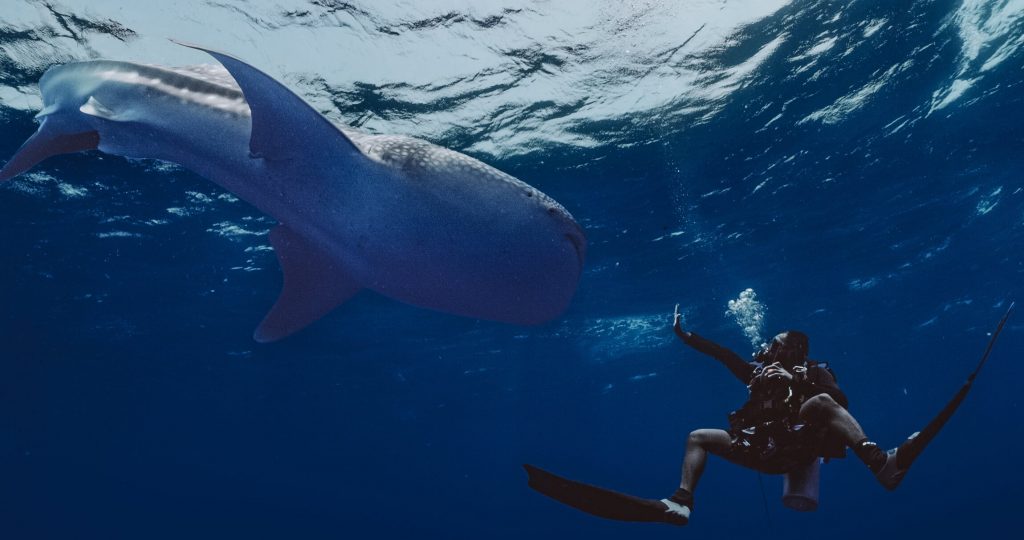 Experience Pelagic Diving in Fuvahmulah
Fuvahmulah is a solitary island in the ocean, distant from other land masses. For this reason, the distinct geography of the island brings nutrient rich ocean currents. This phenomenon creates the ideal environment for a cleaning station and nursery for a diverse range of pelagic fish. Among the vibrant coral reefs, divers can encounter rays, sharks, and the occasional surprise such as a mola mola. This rich tapestry of pelagic species are on display year-round. As a result, Fuvahmulah has aptly earned comparisons to the Galapagos and Cocos Island.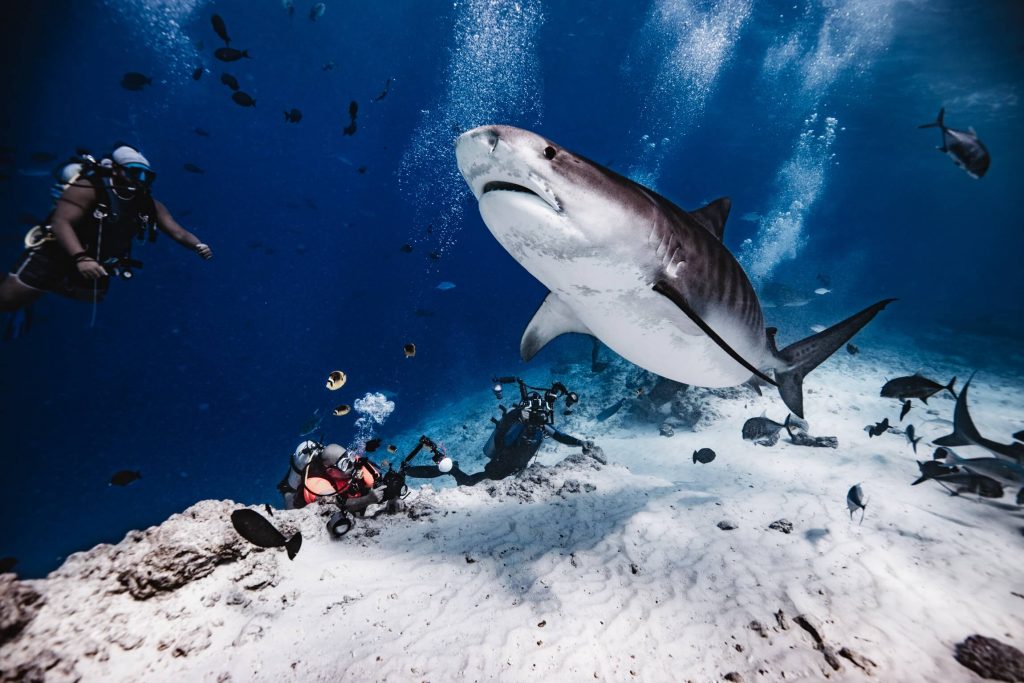 There are common sightings of seven rare shark species here. Tiger's Harbour is the iconic dive site in Fuvahmulah. Divers can regularly encounter tiger sharks all through the year, in shallow and deep waters. The elusive thresher sharks are usually in deeper waters but will come to shallow waters to the cleaning stations. In essence, divers perhaps one of the best opportunities in the world to see these shy creatures all year round. In the right conditions, divers will awe at the sight of schools of scalloped hammerhead sharks in the currents. The gentle giants of the ocean, the majestic whale sharks are also known to visit Fuvahmulah all year round. Silver tips, grey reefs and white tip sharks are the other shark species that complete this rich ecosystem that congregate.
Scuba Diving in Maldives with Oceanic Mantas
The Black Oceanic Mantas can be seen throughout the year in the cleaning stations. Due to the vast congregation during the March to May mating season, Fuvahmulah may be the best destination for Black Oceanic Manta sightings. Depending on the season, divers have a great chance of encountering schools of barracuda, yellowfin tuna, bonitos, mola mola, sailfish and whales.
Here's a quick guide to our Fuvahmulah diving sites.
Follow us on Instagram for amazing videos and photos.