Fuvahmulah – Where Are We Located
Located in the southern region of Maldives, Fuvahmulah is the only single island atoll in this island nation. The island is 4.94km2, the third largest island in Maldives, and is a mere 33 km from the Equator. Fuvahmulah takes its name after the areca nut palm, Fuvah, in the local Dhivehi language.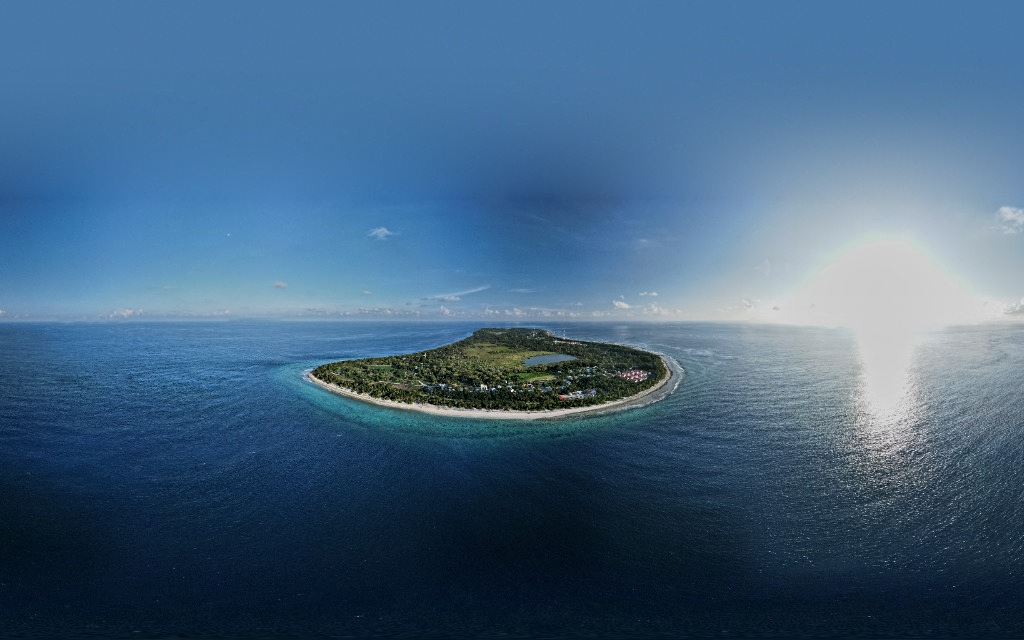 Why is Fuvahmulah Special
Due to the island's distinct geography and diverse range of habitats, Fuvahmulah is on the UNESCO Biosphere Reserve listing since 2020. The island is home to seven shark species, some on the vulnerable to extinction list, and five endemic bird species. Not only that but the island also has the largest vegetation of jambul in the Maldives. Comparatively, this plant that is nearly extinct any where else in the country.
Fuvahmulah Diving
The island is distant from other landmass with a submerged reef that extends deep towards the ocean floor. Its distinct topography brings nutrient rich ocean currents creating an ideal environment for a cleaning station and nursery. As a result, this makes Fuvahmulah a diving haven with a diverse and rare combination of pelagic species. Fuvahmulah offers one of the best places to scuba dive for oceanic mega fauna like threshers, oceanic mantas and whale sharks.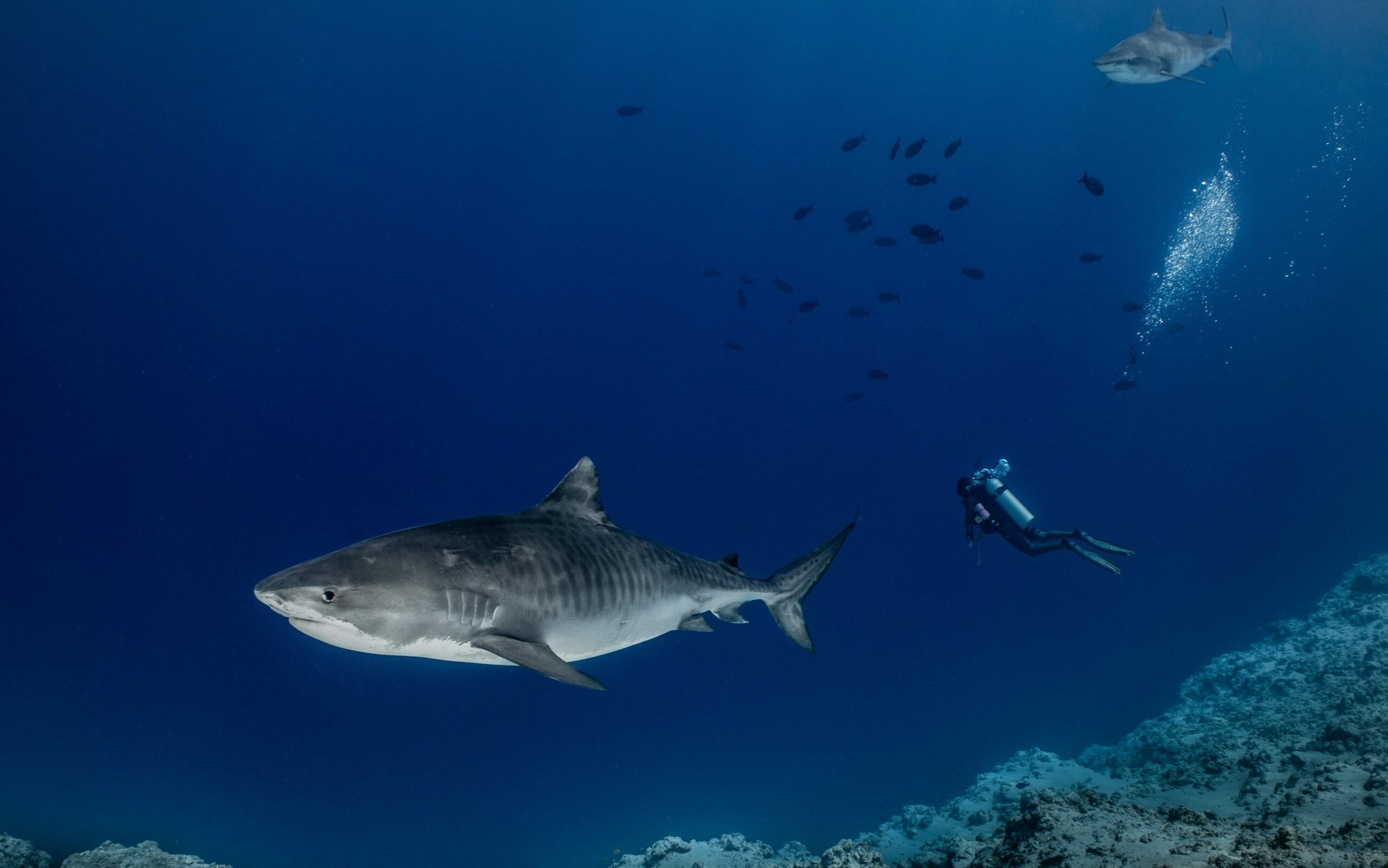 Maldives Shark Diving in Fuvahmulah
Diving enthusiasts all over the world regard the Maldives as a renowned diving destination. However, Fuvahmulah's rich tapestry of pelagic species on display throughout the year is comparable to the Galapagos and Cocos Island. Fuvahmulah, also known as the Shark Island of Maldives, is possibly ranking as one of the best shark diving destinations in the world.
There are common sightings of seven types of rare sharks in Fuvahmulah. Unfortunately, they are also among listed as vulnerable or critically endangered. Tiger Harbour is the name of our popular Fuvahmulah dive site with guaranteed tiger shark sightings all through the year. The elusive thresher sharks are usually in deeper waters but will come to shallow waters to the cleaning stations. Particularly in the right conditions, you are able to encounter in awe schools of scalloped hammerhead sharks in the currents. Fuvahmulah is also in the path of migrating whale sharks, the magnificent gentle giants of the ocean. Silver and white tip sharks, grey reef sharks are other shark species that complete the rich ecosystem in these waters.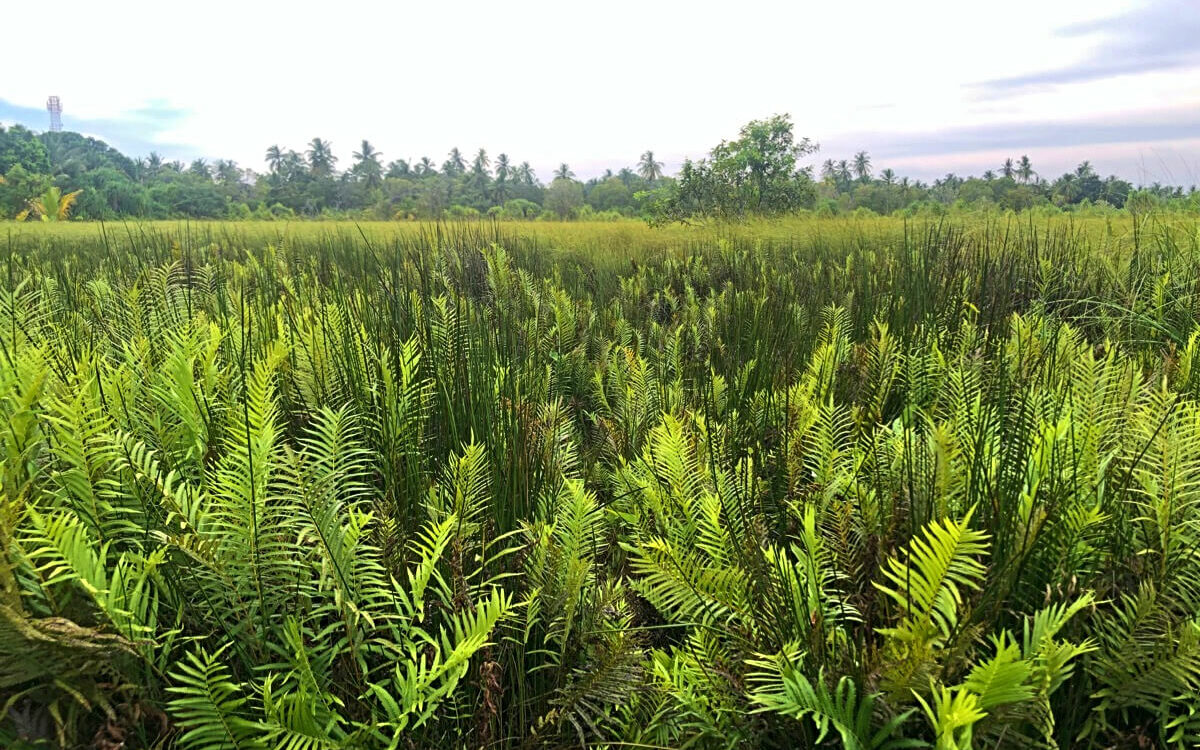 Other Activities to do in Fuvahmulah
Apart from scuba diving in Fuvahmulah, the island has many other exciting activities to experience. Fuvahmulah has two nature parks with the largest freshwater lakes in Maldives. At Dhadimagi Kilhi nature park, visitors can go swimming, pedal boating or canoeing at the lake. Bicycles are also available for rent here. Bandaara Kilhi, the other nature park, is where the popular mud bath is. Both locals and visitors alike, come here to have fun and relax in the mud rich minerals.
Visitors could have a try at surfing or join the local fishermen for a fishing trip. There is a growing popularity for surfing among the community and some even take part in national level competitions. Whether you're a beginner or have experience, there are local surf schools like Arifiyaalho that will take you surfing. Fishing is one of the main revenue for the community and fishermen often go out fishing twice a day. Visitors are able to join a fishing trip for a fee and learn techniques of line fishing from them.
Things to do in Fuvahmulah – Historical Sites of Interest
For history buffs, Fuvahmulah has a few historical sites that may be of interest. Said to be the oldest ruins on the island, Havithha is the remains of a Buddhist stupa. Located in the Dhandimagu ward, North East of Fuvahmulah, it was the center of the Buddhist community pre-Islamic period. In its prime, the stupa stood at least 40 feet in height. Unfortunately due to excavation in the early 1980s, the stupa lost majority of its shape. Majority of what remains now is a mound of earth although in some parts, the original stones are still visible.
Dhandimagu was the last ward in Fuvahmulah that accepted Islam. Upon conversion to Islam, one of the temples near Haviththa was converted into a mosque – Gemmiski. This is the first mosque built in Fuvahmulah, post-Buddhist era. The tomb of Addu Meedhoo Abu Bakr Naib Kaleygefaanu, who built the mosque, is said to be within the mosque compounds. There is a rectangular well and a veu (big communal well) within the mosque area. According to legend, whoever drinks from the well will return to Fuvahmulah and the island will have special place in their heart. Although no longer distinguishable, the waters from the four corners of the well tastes different according to folklore
Built in the 1550s, Keydere Miski is one of the older mosques in Fuvahmulah. It is located on the eastern side of the island. Construction of the mosque was by interlocking coral stones, known as Hiriga a local building method. The cemetery at the mosque also has early gravestones that were carved from coral stone.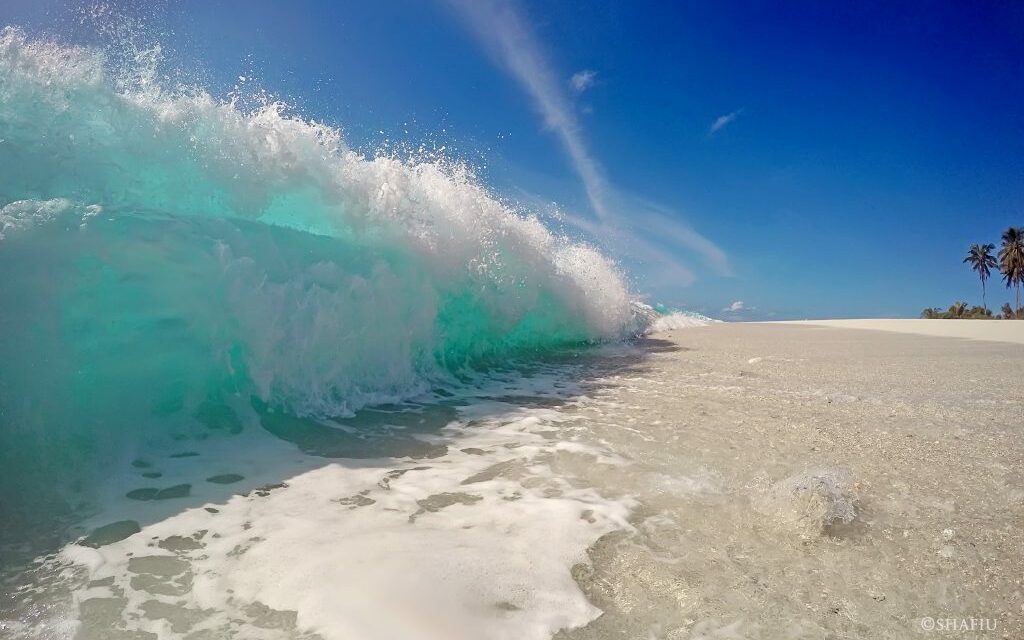 Relaxing Like a Local
Head to the island's popular beach, Thoodu, to enjoy some sun, fresh ocean breeze and sunsets. Rather than the usual coral grain beaches, Thoondu's beach are small white pebbles instead. A natural phenomenon called Bissaaveli, when natural swimming pools form when the beach moves, occurs at Thoondu. During this time, locals will flock to the beach to swim in these pools.
Stop by one of the local stalls by the road to rehydrate with fresh coconuts and try some hedhika (small snacks) or areca nuts. Many of these stalls are also selling homemade savoury snacks and homegrown vegetables. What better way to engage with the local community than to support small local businesses.
Read more about Fuvahmulah in our Out and About in Fuvahmulah article.
Frequently Asked Questions
What can I do as a non-diver in Fuvahmulah?
There are plenty of things to do in Fuvahmulah as a non-diver. Fuvahmulah has beautiful beaches that you can visit and enjoy the views and there are two nature parks to visit. If you'd like to experience local life, you could try going fishing with the local fishermen and learn traditional fishing techniques. Surfing is also popular in Fuvahmulah and there is a surfing school that you could visit. Renting a scooter is an option that will allow you to discover the island more and visit some historical sites too.
Is there a bikini beach in Fuvahmulah?
No, there is no bikini beach in Fuvahmulah. The island is a local community island and there are some dress codes that are practiced.
Can I do a day visit to Fuvahmulah?
Unfortunately, a day visit to Fuvahmulah is not possible. Fuvahmulah is located in the far south of Maldives and requires a domestic flight to get to the island.
Is US dollar accepted in Fuvahmulah?
Yes, US dollar is accepted in Fuvahmulah. We advice to bring smaller denominations and any change given will be in the local currency – Maldivian Rufiyaa (MVR).