A shark diving package in Fuvahmulah is a necessity if you're seeking an amazing underwater adventure. Fuvahmulah is one of the top places in the world for shark diving due to its wide variety of shark species and ideal diving conditions. Pelagic Divers Fuvahmulah offers a quality diving experience that is likely to surpass your expectations when it comes to shark diving in Fuvahmulah. Keen to know more about this one-of-a-kind diving package? Without further ado, let's "dive" into this!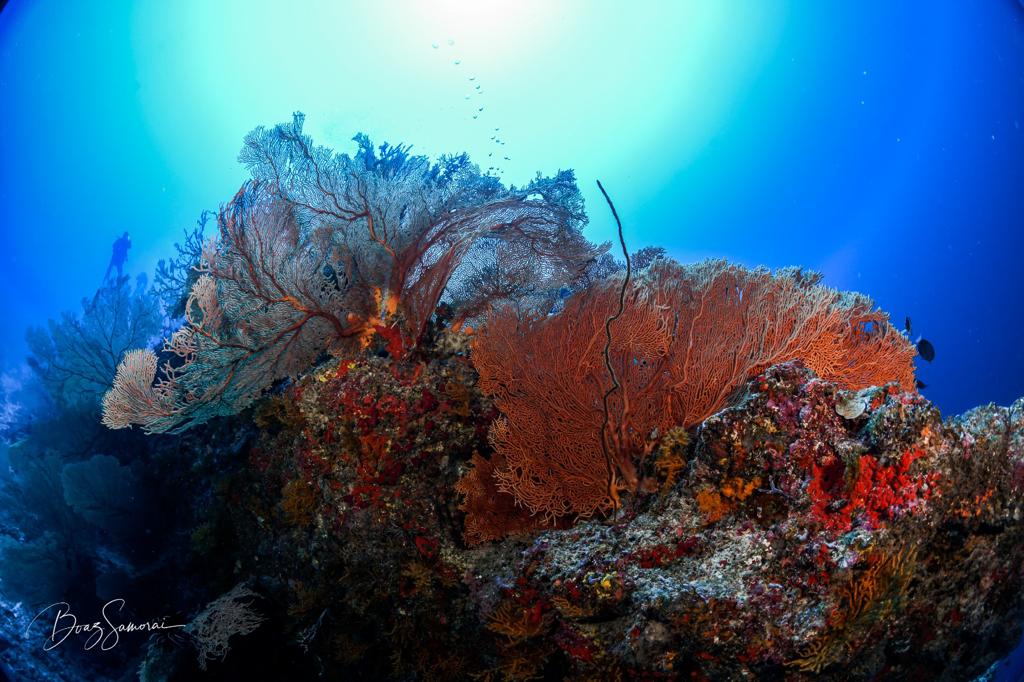 Diving In Fuvahmulah Overview
Diving in Fuvahmulah is an unforgettable experience, as this remote island is home to some of the most unique and spectacular marine life in the Maldives. With a location far south of the main atolls, Fuvahmulah is largely untouched by mass tourism, allowing divers to enjoy pristine reefs and an abundance of marine life in a peaceful and natural setting.
One of the biggest draws for divers in Fuvahmulah is the chance to see tiger sharks, as these elusive creatures are known to frequent the area. Additionally, divers can also spot other shark species such as hammerheads, grey reef sharks, and nurse sharks, as well as manta rays, whale sharks, and various species of colourful fish and coral.
The diving conditions in Fuvahmulah can be challenging, known for its medium to strong currents and deep blue dives, but the rewards are well worth it. Experienced divers will appreciate the chance to explore some of the most pristine and untouched dive sites in the Maldives. While beginners are still able to dive at Fuvahmulah dive sites, they can take advantage and do their Advanced Open Water Course with us, to fully immerse and enjoy their shark diving package.
Overall, diving in Fuvahmulah is a unique and thrilling experience that offers something for divers of all levels. With its rich marine life, stunning reefs, and peaceful atmosphere, Fuvahmulah is a true diver's paradise.
Shark Species In Fuvahmulah
Shark fanatics will find Fuvahmulah to be heaven because there are many different species of sharks there that can be seen while scuba diving. The tiger shark, oceanic whitetip shark, hammerhead shark, thresher shark, and reef shark are a few of the species that are frequently spotted.
The largest shark in the Maldives, the tiger shark is distinguished by its distinctive stripes and broad head. With its characteristic white-tipped fins and intriguing behaviour, the oceanic whitetip shark is another remarkable species that may be seen at Fuvahmulah. Divers also like hammerhead sharks, which are distinguished by their peculiar head shape and tendency to congregate in schools.
Another well-known species that can be seen at Fuvahmulah is the thresher shark, which has an extended upper lobe of the caudal fin. The seas surrounding the island are also home to several kinds of reef sharks, such as the grey reef shark and blacktip reef shark.
It is safe to say that you are spoiled for choice when you go diving in Fuvahmulah. Fuvahmulah is the ideal location for any shark diver given the wide variety of shark species there.
Shark Diving In Fuvahmulah
Divers looking for an exhilarating and daring experience can enjoy shark diving in Fuvahmulah. Tiger sharks, hammerhead sharks, and thresher sharks are just a few of the shark species that thrive in the island's crystal-clear waters. There are only a few spots in the world where you can have the wonderful experience of diving with these magnificent creatures in their natural habitat.
We offer a variety of shark diving packages that protects you safely while providing you with the chance to scuba dive with these wonderful animals. Shark diving at Fuvahmulah is a must-do activity whether you are a seasoned diver or a beginner.
Pelagic Premium Package
Fuvahmulah is a shark paradise and a bucket list-worthy place for shark and diving enthusiasts alike. Luckily for you, we have a shark diving package that will tick all your shark diving boxes. We offer a unique one-week exclusive experience for the ultimate shark diving experience.
For just US$4500 net per person, you can enjoy the following for 7 nights:
2-way domestic flights between Male and Fuvahmulah
2-way domestic airport pick up / drop off
Half board accommodations
Daily dive pick up / drop off between hotel & dive centre
Dive gear rentals
Scuba diving and free diving on a private speedboat
Private dive guide
Refreshments and fresh towels on the speedboat
Beverages at Surface Interval Cafe
Day trip to Addu Atoll: Manta Point, British Loyalty shipwreck, Local island lunch
Please Note: The Pelagic Premium Package excludes any bank charges and any credit card charges.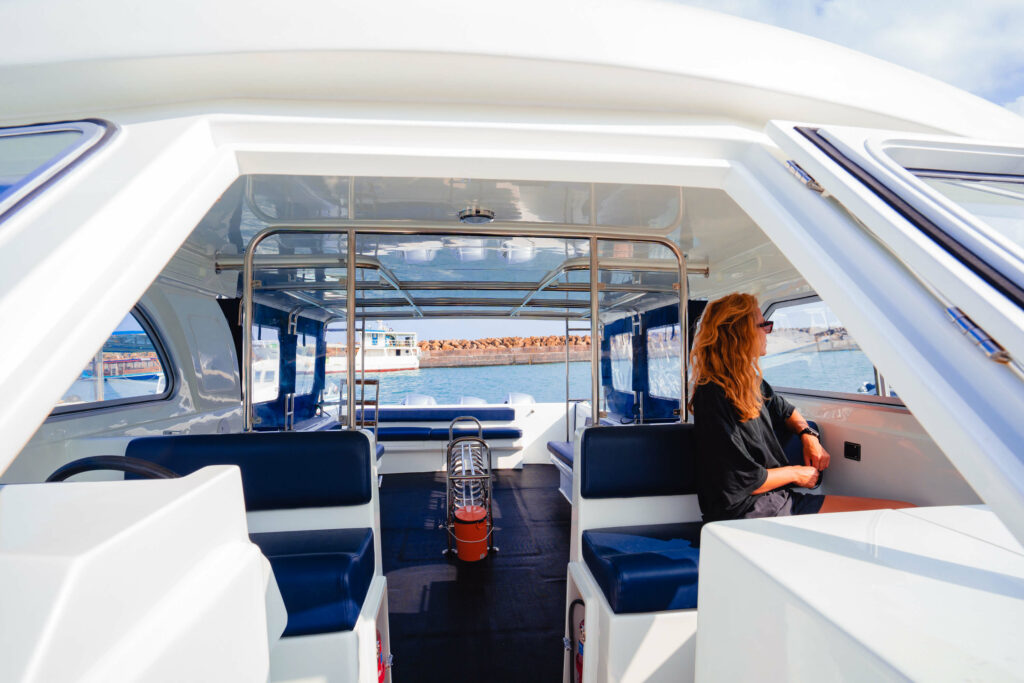 Take Me Shark Diving!
If you are looking for the ultimate shark diving package then look no further than the Pelagic Premium Package. This package allows you to experience the best of Fuvahmulah's diving sites as well as allow you to come up close with various shark species. This is unlike anything, a guaranteed unforgettable experience and is a must for shark and diving enthusiasts alike. Don't miss out on this premium diving experience and book your shark diving package with us today!
Frequently Asked Questions
What shark diving package do you have?
Our shark diving packages are available for any number of nights on full board (3 meals a day), half board (breakfast & dinner only) and bed & breakfast (breakfast only). All our shark diving packages include 3 dives a day – deep dive, reef dive and tiger shark dive.
Does the shark diving package include domestic transfers?
Yes, our shark diving package includes domestic flights between Male and Fuvahmulah. Our team will book domestic flights based on international arrival and departure flights.
What hotels do you book in the shark diving package?
We primarily book Ataraxis Grand & Spa for our shark diving package. We also book Maa Thundi Fuvahmulah, Aariyaa View, Sharks Lounge, Tiger Shark Residence, Zero Degree Residence and Isle Royal Inn, depending on availability and budget.