Fuvahmulah Scuba Diving Day Trip
Enjoy Fuvahmulah scuba diving with the talented local divers at Pelagic Divers Fuvahmulah. Our head instructor, Inah Ahmed, is PADI certified and instills all of the best practices to everyone in his team. Explore the deep blue ocean in the Maldives. Witness with your very eyes the tremendous beauty of the marine life lurking just below the surface. From stunning manta rays to awe-inspiring tiger sharks, there is no shortage of amazing sights to behold when diving in Fuvahmulah.
Full Day Trip to Huvadhoo Atoll
The full day trip to Huvadhoo Atoll is a fairly new addition to the services of Pelagic Divers Fuvahmulah. The trip is growing in popularity very quickly among our adventurous divers. With it, you can enjoy scuba diving in a different atoll while based in or staying at Fuvahmulah. It's the best of both worlds! The trip via our speedboat starts at 06:30AM and returns to Fuvahmulah at approximately 17:00PM. Our team of experienced divers will accompany and guide you during this fantastic excursion so feel free to ask questions. They are committed to ensuring that you have the best Fuvahmulah scuba diving experience.
This full day trip to Huvadhoo Atoll is the first land-based deep south excursion by private speedboat in Fuvahmulah. It is an exciting collaboration with Ocean Ramsay and Juan Oliphant, husband and wife diving extraordinaires and shark conservationists! They are the heart and soul behind One Ocean Diving, leading the charge in conservation and safe ocean exploration. The duo and their team are advocates of protecting vulnerable and endangered marine life such as turtles and sharks.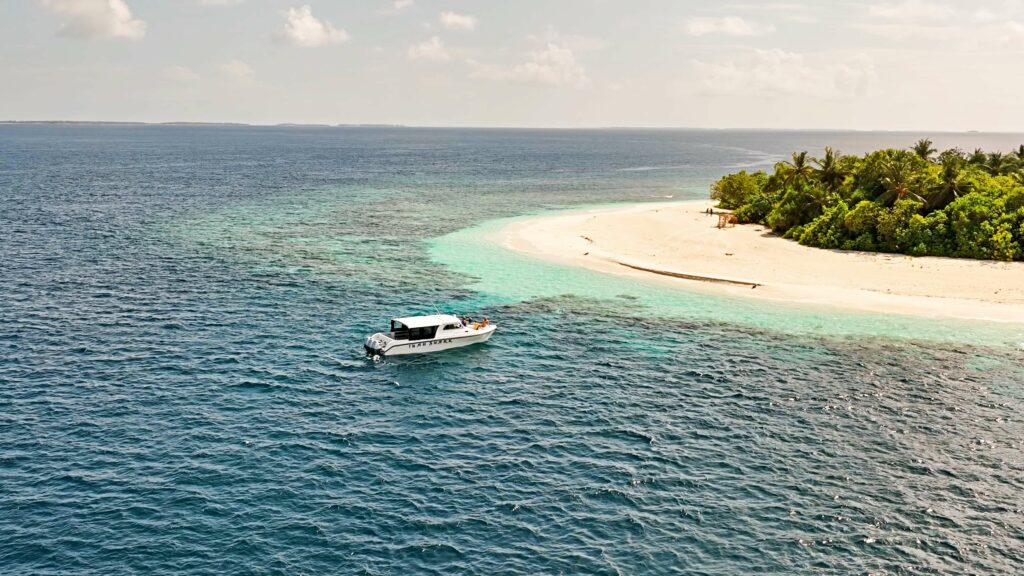 Kooddoo Channel
Kooddoo Channel is one of the best dive sites in the Huvadhoo Atoll. A paradise for underwater aficionados, there are hundreds of Grey Reef sharks for you to see at Kooddoo Channel. They are one of the most common reef sharks in the Indo-Pacific and love to hang around in shallow water near the drop-offs of coral reefs. Pay close attention to the guidance of our diving experts when you spot them and follow the procedures. Sharks can be as dangerous as they are beautiful if they aren't respected. While it is more likely that you would be attacked by a cow before you are attacked by a shark, it is best to abide by safe practices as we are visiting their territory on this Fuvahmulah scuba diving experience.
Kooddoo Harbour
Sharks abound at Kooddoo Harbour! From magnificent bull sharks to guitar sharks (also known as the guitarfish or the shovelnose ray), there is no shortage of these massive finned creatures for you to see during your Fuvahmulah scuba diving excursion at this location. You can truly embrace the wonders of being underwater and the marine life there on this dive. Experience these fantastical animals in all of their glory as they swim around you while you take in the subsurface sights and vibrant coral reef. If you have experience in underwater photography and the equipment to do as such, this is the perfect time to snap a photo! Otherwise, our enthusiastic team always helps our guests with this should you want to capture this moment in time to remember through the years.
Local Island Lunch
When you're in Fuvahmulah scuba diving, hunger is inevitable. Delight in an island lunch prepared by locals in Fuvahmulah! We have native friends that will serve you authentic Maldivian food during this trip. Alternatively, our guests can visit the local café for lunch. A typical local lunch in Fuvahmulah involves dishes such as chapatti, tuna curry, a local salad, and some small fried snacks. It can totally vary and is different depending on what is available during the season. Every dining experience is totally unique to the period in which you're visiting the Huvadhoo Atoll, so expect some fun surprises and new flavors with each visit!
Sandbank Stopover
A vast stretch of sand for the group to enjoy on their own. Experience the total tranquility of being in the middle of nowhere and relishing in untouched land. What Fuvahmulah scuba diving experience can say it offers you that? It is a serene feeling unlike anything else. The wonderful bareness of the slice of land also creates the perfect opportunity to capture countless photos and create memories while you're on this trip.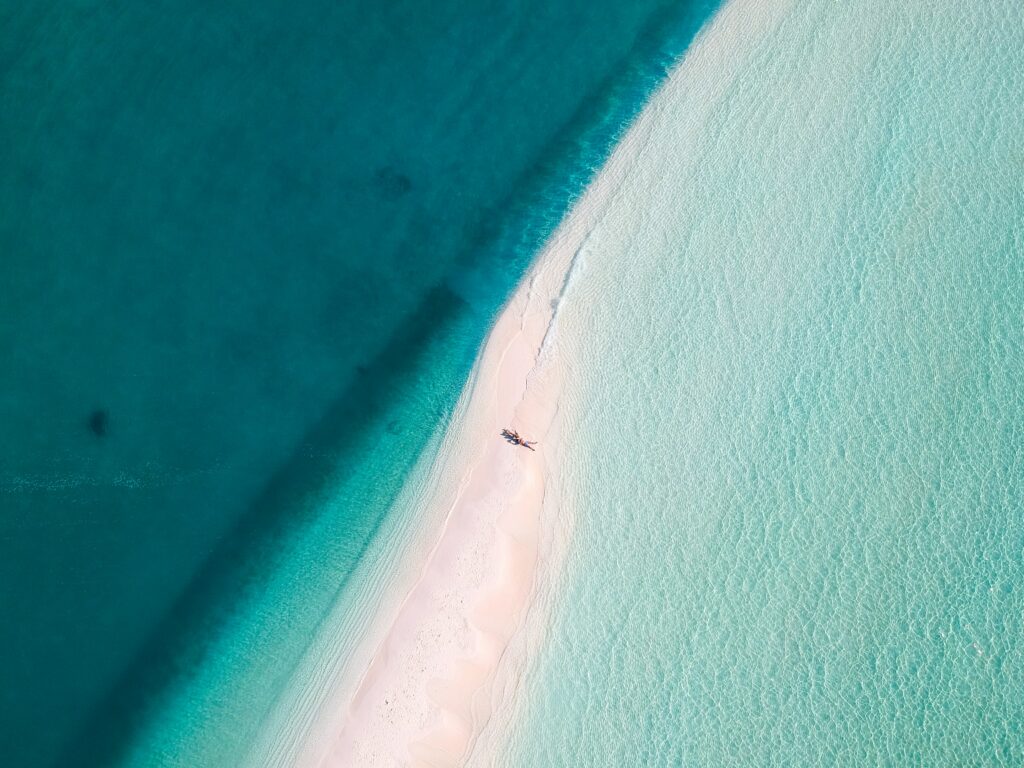 Come Scuba Diving in Fuvahmulah
Are you keen to experience this full day trip to Huvadhoo Atoll? Reach out to us today and book an excursion with the Pelagic Divers Fuvahmulah team. Our talented divers are looking forward to guide you through these spots around the atoll and share their vast knowledge with you as you relish in the ocean's stunning beauty.
Frequently Asked Questions
Do I need to prebook the Fuvahmulah scuba diving full day trip?
No, it is not necessary to prebook the Fuvahmulah scuba diving trip. You are able to let us know your interest for the trip when you are in Fuvahmulah island.
How many hours is the Fuvahmulah scuba diving full day trip?
The Fuvahmulah scuba diving full day trip is a full day. We depart Fuvahmulah at about 6:30am and estimated to arrive back to the island around 5:00pm.
What kind of activities are included in the Fuvahmulah scuba diving full day trip?
The Fuvahmulah scuba diving full day trip consists of 2 scuba diving sessions, a local island lunch and a stopover at a sandbank.
How much is the Fuvahmulah scuba diving full day trip?
The Fuvahmulah scuba diving full day trip is US$350 net per person. The trip needs a minimum of 10 persons to proceed.