Snorkeling in Maldives Coral Reefs
If you are looking for a one-of-a-kind snorkelling experience then you have to travel to Fuvahmulah. Fuvahmulah is an island in the south of Maldives and has some of the world's most breathtaking coral reefs. Snorkeling in Maldives allows divers to experience the diverse marine life that have called Fuvahmulah's coral reef their home. Let's "dive" into one of the most popular coral reef sites in the world.
Coral Reef Overview
Coral reefs are the underwater ecosystem of various species and biodiversity. The majority of these stunning underwater world-like environments can be found in tropical and subtropical waters. Coral reefs have been called the "rainforests of the seas" as they provide a large fraction of Earth's biodiversity. Despite only covering less than 0.1% of the planet's surface, it is the most biodiverse marine ecosystem in the world!
Coral reefs are home to 4000 species of reef fish, 840 species of corals and over 1 million species of other animals. A fun fact is that they are home to over 25% of all marine life. Each playing a crucial role in keeping the ecosystem healthy and intact. Snorkeling in Maldives or diving gives the opportunity to see the different species that live around the coral reef!
Although snorkeling in Maldives is an amazing experience, it is important to realize that it is the most threatened ecosystem. Currently, 75% of the Earth's coral reefs are under threat and this will sadly increase to 90% by the year 2030.
Fuvahmulah's Coral Reef
Pelagic Divers Fuvahmulah decided to conduct a baseline research on the coral reefs surrounding the island in December 2021. Together with Cherine @cherine.kai, Samantha @samantha.jhowlett and Gaius @gaius.timms from Orcestra, the research resulted in Fuvahmulah's East reef having a 41% mean percentage of live coral coverage. Whereas Fuvahmulah's West reef has a 64.1% mean percentage of live coral coverage. Fuvahmulah's coral reefs are reflecting preliminary indications of having one of the healthiest coral reefs in Maldives. This is after comparing to the country's average of only 19.2%, according to the IUCN report.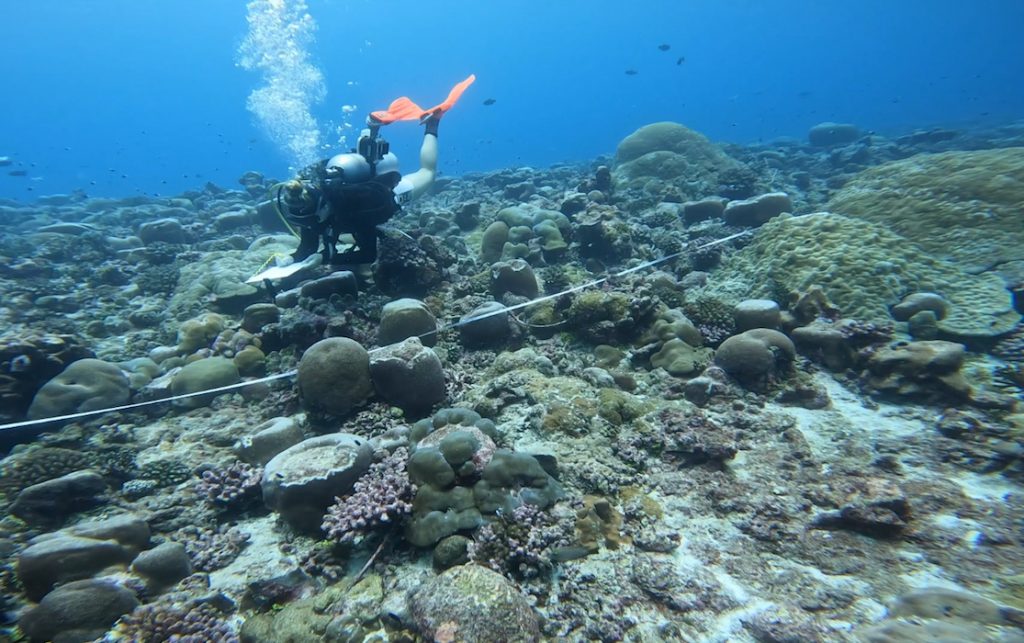 The baseline report finds that the house reef includes 2 EDGE corals, ranked 32 and 33 out of the 100 most important EDGE corals. EDGE is a global conservation initiative that focuses on specifically threatened species. The house reef also comprises of 3 coral species that are on the IUCN Red List as vulnerable. Not only do the coral reefs in Fuvahmulah have one of the highest number of live coral coverage in all of the Maldives but also have the most diversity present within the region!
At Pelagic Divers Fuvahmulah, we offer numerous experiences such as snorkeling in Maldives, freediving, Tiger shark diving and much more. To experience the coral reefs in Fuvahmulah, you can find out more on our website!
Importance of Coral Reef Preservation
The impact of global warming and climate change have drastically impacted coral reefs around the globe. Coral reefs are important ocean habitats that are needed to fight the risks of climate change. There are studies showing that by year 2050, 100% of the reefs will be under threat if there are no further actions to protect them. Scientists are also predicting that by the year 2055, 90% of global reefs will experience severe bleaching.
Coral reefs provide a strong livelihood to millions of people on earth. Snorkeling in Maldives and other diving experiences bring a lot of tourists from all over the world. The country is also heavily reliant on its tourism industry.
To give you an idea of just how important coral reefs are to the livelihood of millions around the globe:
Coral reefs protect 200 million people from storm surges and waves.
Over 500 million people worldwide rely on coral reefs as they provide food, income, coastal protection, and more.
Over $375 billion per year in goods and services are provided as a result of coral reefs.
Coral reefs play a significant role in medical research
Marine organisms have contributed to more than half of all new cancer drug research.
Coral reefs can withstand significant disturbances and changing conditions better if a highly biodiverse ecosystem exists. Wave energy can be reduced by a staggering 97% and serve as a natural flood defence along nearly 71,000 km (45,000 miles) of coastline around the globe. Thanks to the deep waters that surround the island of Fuvahmulah, our reef was hardly affected but we at Pelagic Divers Fuvahmulah still champion the preservation and sustainability of the world's beautiful underwater world.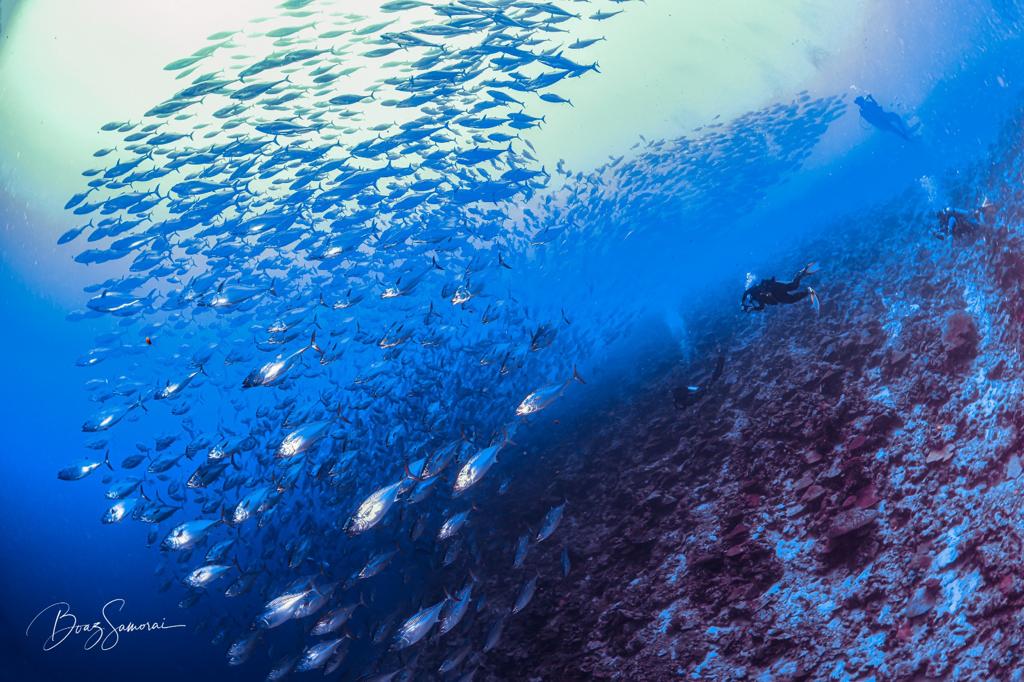 Conclusion
It is important to appreciate and preserve these colorful wonders beneath our deep blue sea. Come snorkeling in Maldives and see why we hold the protection of coral reefs so dear. You will have the chance to explore the stunning coral reefs and also encounter marine life like never before. Start snorkeling in Maldives with us today!
Frequently Asked Questions
Are the coral reefs in Maldives colourful?
Yes, the coral reefs in Maldives are colourful, especially if they are soft coral like gorgonians and sea anemones. Fuvahmulah is blessed with both soft and hard coral species.
How healthy are the coral reefs in Maldives?
Yes, the coral reefs in Maldives are generally healthy. Based on a 2021 private research done in Fuvahmulah, the East reefs has double the mean coverage while the West reef has triple the mean coverage when compared to the country's average, indicating very healthy coral reefs in Fuvahmulah.
Were the coral reefs in Maldives bleached by the 2016 El Nino?
Yes, there were reports that up to 70% of coral reefs in Maldives were bleached by the El Nino in 2016. However, the coral reef research done in Fuvahmulah in 2021 indicated that the island has one of the highest number of live coral coverage in all of the Maldives but also have the most diversity present within the region.