If your travel bucket list does'nt consist of scuba diving in Maldives, then this blog will make you reconsider! The Maldives is home to some of the most stunning underwater ecosystems in the world. There is an abundance of colourful coral reefs and some of the most diverse marine life. From Ocean Mantas to Tiger Sharks and more! Intrigued? Let us enlighten you more about scuba diving in Maldives!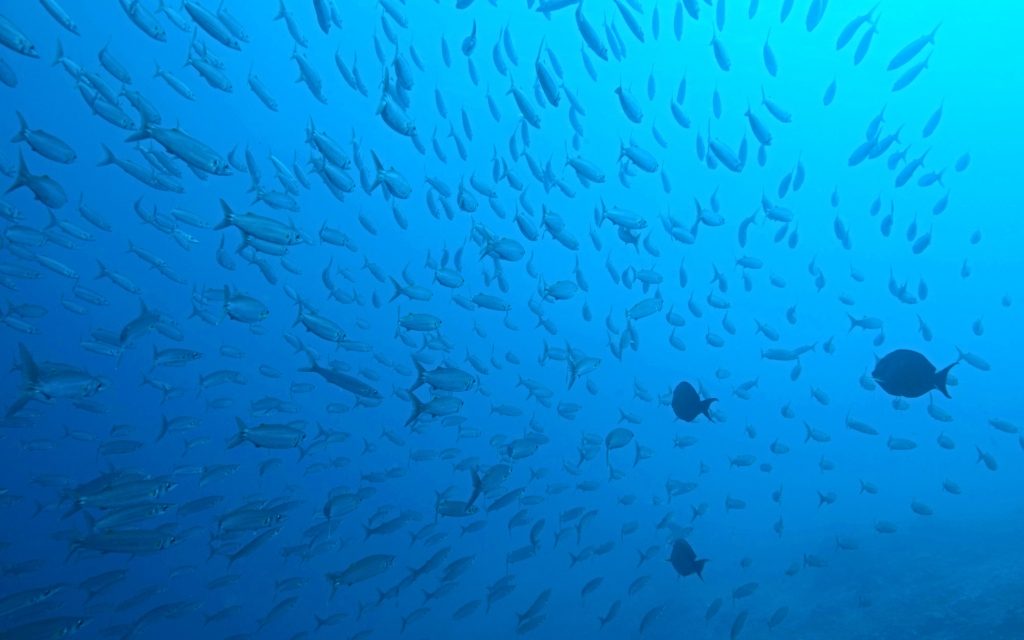 What Is Scuba Diving?
Scuba diving refers to swimming underwater by strapping an air tank to your dive equipment. The underwater breathing apparatus refers to the oxygen supply that you will need whilst you explore the underwater world.
Scuba Diving Best Practices
To make the most of your scuba diving in Maldives experience, we have provided 10 scuba diving best practices. This is to ensure you a safe Fuvahmulah diving experience:
Maintain good health both physically and mentally
Always plan your dive in advance
Check your equipment
Never dive alone
Descent and ascent should be done slowly to avoid injury
Keep an eye on your air supply to ensure that you have enough to make a safe ascent
Respect the environment
Stay hydrated
Spend time learning from more experienced divers
Practice makes perfect
Best Scuba Diving Spots Fuvahmulah
When it comes to scuba diving in Maldives and the best diving spots, you are not short of options! Each of the following top 10 Fuvahmulah diving spots holds its own special experience for you to explore:
Tiger Harbour
Farikede
Thundi
Rasge Fanno
Bilhifeyshi
Seafan
Neregando Fannu
Maaneyre
Gemmiskih Fanno
Dhadimago Fanno
Tiger Shark PADI Scuba Diving Course
Pelagic Divers Fuvahmulah offers a variety of scuba diving courses. However, one we think will take your breath away is our PADI Tiger Shark Speciality Course.
This course consists of theoretical sections using a variety of presentation methods. An emphasis is placed on the study of the behaviour, biology, and ecology of the tiger shark. The goal is to introduce divers to sustainable shark diving techniques. Participants will get the chance to interact with Tiger sharks in a safe and meaningful manner.
This tiger shark scuba diving in Maldives course consists of one instructor and four students with the minimum depth being five metres. There will be knowledge development sessions as well as two open-water training dives.
If you are looking to do the PADI Tiger Shark Speciality Course, you will need to go through all the knowledge development presentations or e/learning. As well as pass the knowledge review with 75% and 100% mastery.
Learn more about how you can start scuba diving in Maldives with this course here!
Huvadhoo Full-Day Scuba Diving Trip
We have also recently introduced a full day trip to the Huvadhoo Atoll that will surely checkmark your scuba diving in Maldives bucket list. This incredible experience will allow you to enjoy scuba diving in new areas while based in or staying in Fuvahmulah.
While this adventure of a lifetime starts early in the day at 06:30 AM (we promise you it's so worth waking up for!), it returns to Fuvahmulah roughly at 17:00 PM. You will be transported to Huvadhoo in style via our speedboat and along on your excursion, our talented and experienced divers will accompany and guide you for the fun-filled day.
During this full day scuba diving trip, we will take you to the Kooddoo channel, which has been regarded as the best dive site in the Huvadhoo Atoll. There you will be able to share the water with hundreds of Grey Reef sharks! At Kooddoo Harbour, it is a shark paradise where you can dive together with the likes of the magnificent Bull Shark, Guitar Sharks and many other species!
To top off this ultimate scuba diving in Maldives experience, we will visit one of the local islands to enjoy a local lunch. Immerse yourself in the local culture by getting a taste of authentic Maldivian food during your visit to the Huvadhoo Atoll. You will be introduced to new flavours that your tastebuds will delight in experiencing.
Learn more about our Huvadhoo full-day experience on our website!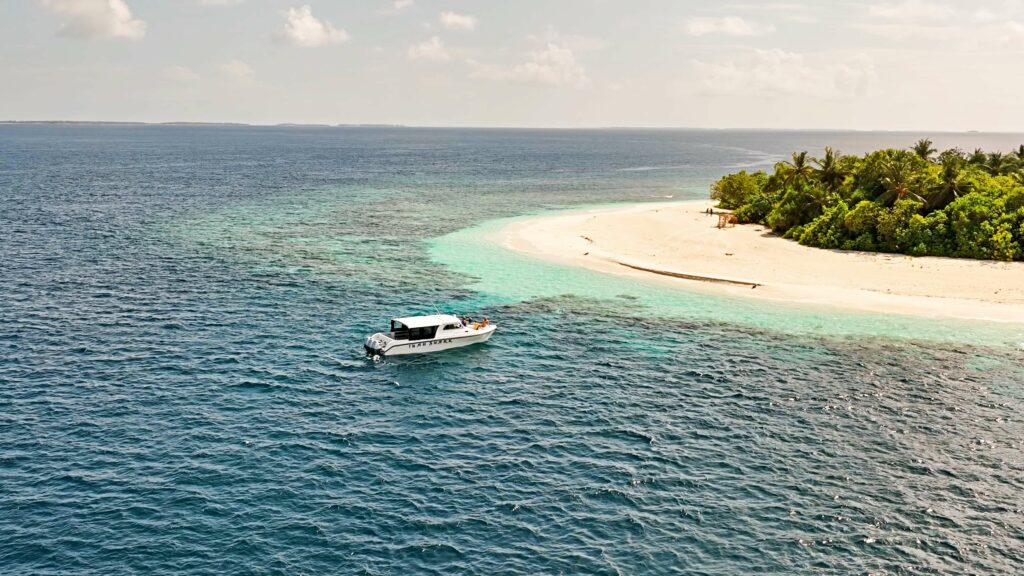 Start Scuba Diving in Maldives Today!
From scuba diving in some of the most stunning underwater scenery to swimming along the likes of Tiger Sharks, do you need further persuasion to go scuba diving in Maldives? Together with our best scuba diving practices and our scuba diving courses, your scuba diving adventure in the Maldives is one you will never forget! What are you waiting for? Start scuba diving in Maldives with Pelagic Divers Fuvahmulah today!
Frequently Asked Questions
Do I need experience to go scuba diving in Fuvahmulah, Maldives?
Yes, you need to be a certified diver to go scuba diving in Fuvamulah, Maldives. The Fuvahmulah dive sites are majority for advanced and experienced divers.
Can I do a dive course when scuba diving in Maldives?
Yes, you can do a dive course when scuba diving in Maldives. We are a PADI 5* dive center and offer dive courses from Open Water to Dive Master.
I have not dived in a long time. Can I still go scuba diving in Fuvahmulah, Maldives?
Yes, you are still able to go scuba diving in Fuvahmulah, Maldives even if you have not dived for a long time. We will recommend a refresher course first which we offer at our Fuvahmulah dive center.
Are there any Fuvamulah dives that are for beginners?
There are Fuvahmulah dive sites that are for beginners. Fuvahmulah dive sites are known for big pelagic species that are usually sighted in deeper waters so we often recommend divers to be Advanced Open Water certified so that they are able to have a better dive experience. If you are an Open Water diver, we can customize your package to include the Advanced Open Water.